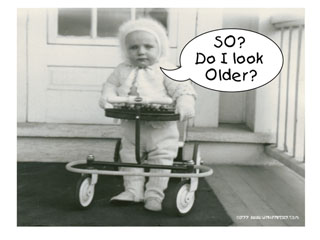 July Birthdays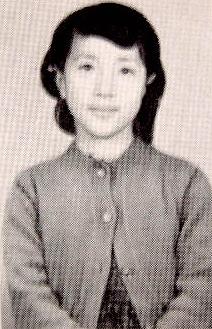 Happy, Happy Birthday to Ami Zugates-Daniel on July 1st....she has made the BIG 50! Wasn't she a cutie in the third grade???
Things will heat up in Kuwait on July 7th.....Happy Birthday Dean Linner!
Happy 47th to Dave Dallaire on July 13th. Have a great and safe birthday, Dave!
Happy Birthday to Cheryl Hathaway-Kuder on July 21st. She will be 44!
Happy birthday to Dawn Kyle on July 23rd.

On July 27th a very happy birthday to Barbara Blowers!
June Birthdays
Yvette Virden will celebrate a birthday on June 4th.

Cheryl Hathaway-Kuder's daughter, Rhonda Mello will be 27 on June 20th.

Mike Standridge celebrates a birthday on June 22nd!

Cindy Hathaway-Dever will (gasp!!) be 47 on June 30th.
May Milestones
A happy 43rd birthday to Nancy Palmer-Dixon on May 5th!
Danielle Tucker, daughter of Cindy Hathaway-Dever has her 20th birthday on May 23rd!
April Announcements
And a very Happy Birthday to April Rohrbacher, Roberts daughter, who will be 16 on April 5th.
March Birthdays
Happy Birthday Darlene Huggins-Neher on St. Patty's day! (Mar. 17) Don't drink too much green beer! Have a good one!
Dean Dever, Cindy Hathaway-Dever's hubby will be 38 on March 24! Happy birthday you young stud, you!
Kent Hathaway, younger sibling of Cindy and Cheryl will be 37 on March 27.
February Birthdays
Happy Birthday to Jane Godsoe-Weiner on Feb. 9.(Don't forget to change your age on your profile!) :-D
Birthdays for January
We rang in the New Year celebrating two birthdays in our group. Best wishes both to Terri Childers-Dalerio and Yvette Foster-Brown.
Jeri-Leigh Tucker, daughter of Cindy Hathaway-Dever, will be celebrating her 16th birthday on Jan 4th. Happy Birthday, Jeri!
Happy birthday to Sue Graves-Richter on Jan 10.
January 12 celebrates the birthdays of both Mary Huggins-Torpey and Jane Carter-Bentley. Happy 46th ladies!
Happy Birthday to Sharron Johnson on Jan 22.
December Doings!
Charles Huddleston had a birthday on December 10! Happy Birthday, Charles! (How 'bout them COWBOYS!?)

Barbara Jordan is 46 on December 12! Have a very happy day, Barb!

Joe Zuilkoski-Williams is getting older too! His birthday is on December 15th! Happy birthday, Joe-Joe!
November News
Happy Birthday to Johnny Walker....he will be 46 as of November 29!

Elaine Hackett also has a November birthday!
October Happenings
Cindy Hathaway's son, Nathan (Chip) Tucker will be 22 on October 4th!

Cheryl Hathaway's son, Rickie Herd, will be 25 on October 8th.

Larry Brining has his 47th birthday on Halloween, October 31st! Happy Birthday Brining!
September Somethings!
Happy Birthday to Danny Linner on Sept. 3rd!
Cindy Hathaways daughter Dayne Dever has a birthday on Sept. 15th. She will be 10 years old.

Also her step-daughter, Amanda Dever, will be 18 on Sept. 17th.

Cindy's son Dale Tucker will be 24 years old on Sept 24th.
A very happy birthday wish to Roy Chin on September 25th!
August Birthdays
Happy Birthday to Ginger Holloway-Lyons on Aug 13th!